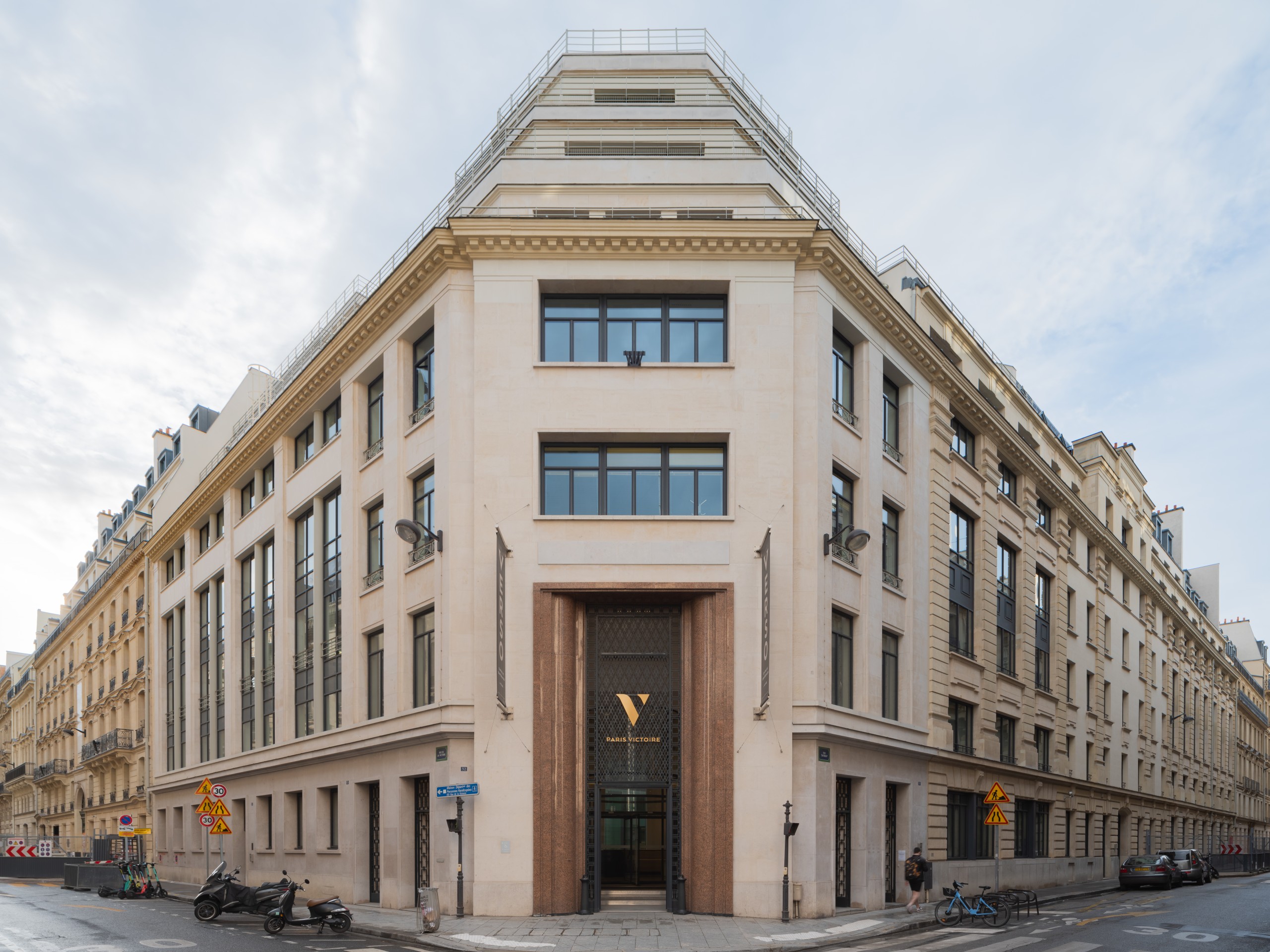 Centre d'Affaires Paris Victoire
Union Investment - AMO Redman

Architecte associé + MOEX

Rehabilitation of office space, creation of user services and modernization of hall decoration and RIE, landscaping of patios
Union Investment has owned this asset, which is located in the 9th district of Paris, since 2003. The business centre has a rental area of around 33,000 sq m over four buildings, across 3 roads and has six internal courtyards with garden areas that can be used for entertaining or outdoor meetings. Each floorplate offers an average space of 3,700 sq m.
The aim of this project was to continue the renovation work that began several years ago for 22,000 sq m of office space, landing areas, entrance halls as well as the addition of some new services for the building's tenants: in-house restaurant, community centre, gym, cycle parking and reconsidering at landscaping the patios.
The most challenging aspect of this project was carrying out these major works while the buildings were occupied (offices, conference centre and crèche operational) and within a 16-month timeframe.