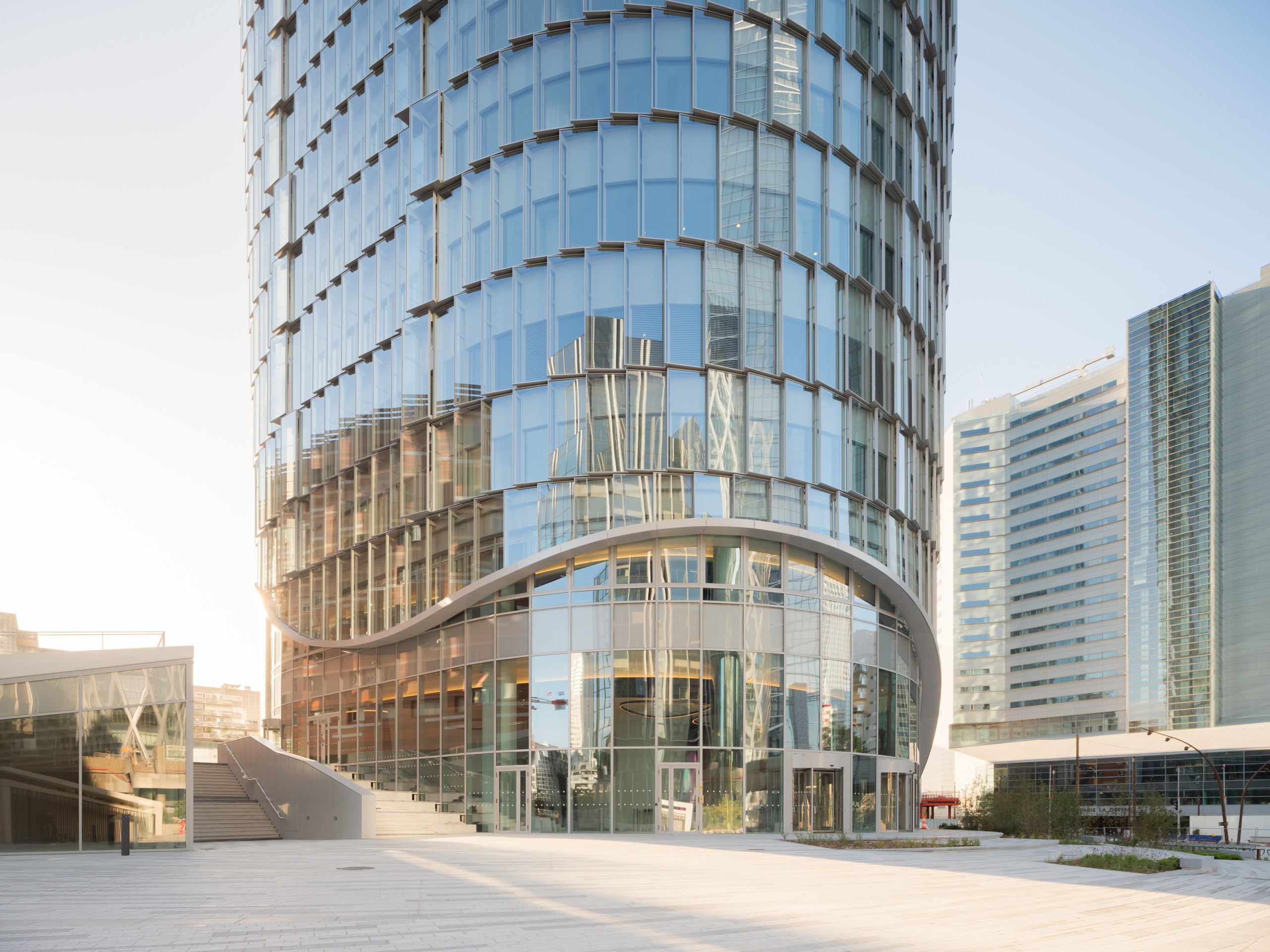 Courbevoie-La Défense, France

Représentant de l'investisseur

LaSalle Investment Management

Architecte associé + MOEX

41-storey office tower with 3 floors in the substructure and 38 in the superstructure

Studio Jean Philippe Nuel

Bureau d'études structure

Bureau d'études acoustiques

Bureau d'études CET et VRD

Conseil en sécurité incendie

Bureau de contrôle et coordonnateur SPS

Économiste de la construction

Bureau d'études environnement

Mandataire de l'équipe de maîtrise d'œuvre et entreprise générale

Bouygues Bâtiment Île-de-France

Certifications et labels environnementaux

BREEAM® Outstanding, HQE® Exceptionnel, WiredScore platinum, Wellcore shell niveau silver
Designed to revitalise the La Défense ring road, the Alto tower is recognisable due to its flared shape and its covering of glass scales which create its unique appearance. At 160m tall, the tower is split over 41 floors. Its original shape is formed by a series of cantilevers: a 12cm outward displacement on each floor represents an additional 75cm in circumference with every floor. This displacement results in increasing floorplate sizes which start at 600 sq m on the ground floor and reach a peak of 1,900 sq m. The 17,500 sq m curtain wall also represents a technical achievement: an insulating, breathable double skin consisting of 3,860 'scales' allows for a high degree of comfort in work areas as well as enabling optimal energy performance. The modest plot size combined with the use of several technical elements have resulted in the core being reduced to a bare minimum and the selection of new solutions, such as double-deck elevators and the transfer level, that place the structural burden at the centre of the building. The tower offers a variety of uses and services that are dispersed throughout, combining office spaces and break-out areas as well as ergonomics and aesthetics. There are a variety of restaurants from the plaza to the upper floors. A sports and wellbeing area with a unique 180° view is located on the 23rd floor. Two terraces on floors 36 and 37 provide almost 340 sq m of outdoor space.