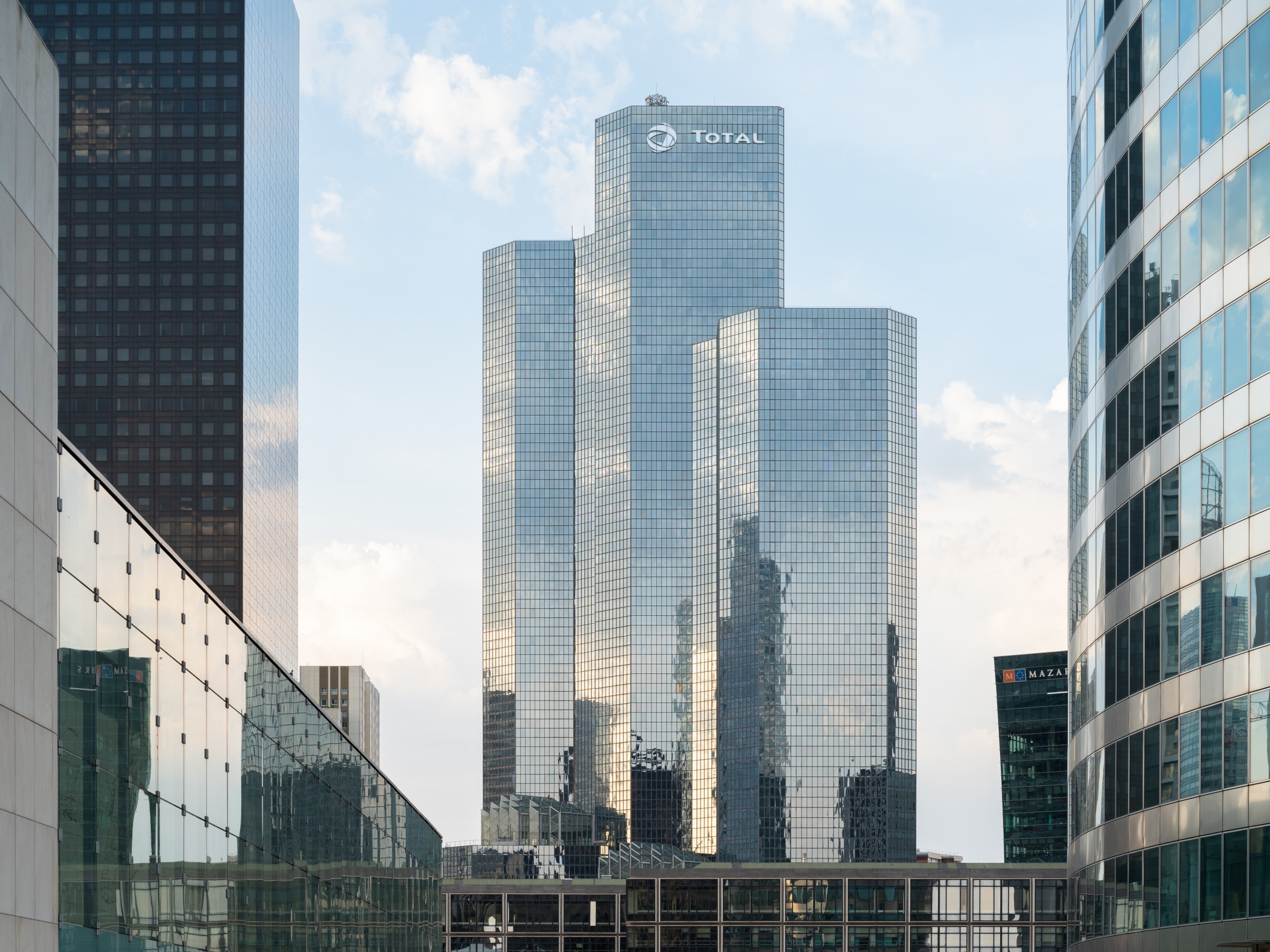 Webb, Zerafa, Menkes et Housden

construction of a 48-storey high-rise office building
The Coupole Total tower was originally designed to be the twin sister of the Areva tower. Almost 10 years later, the tower was built with a clear objective in mind: increase the amount of daylight in the office areas. To achieve this, architects Saubot/Jullien and WZMH reconsidered the space as a whole. The site stands out due to the building's "organ pipe" structure consisting of differently sized polygonal tubular elements. The façade consists of a column and beam system glazed with a 53,000 sq m curtain wall. Natural daylight is ensured throughout the office space by positioning some working areas around the covered entrance halls which also reduces energy loss. This structure led to the Coupole Total tower winning a prize for its workspace design in 1986.