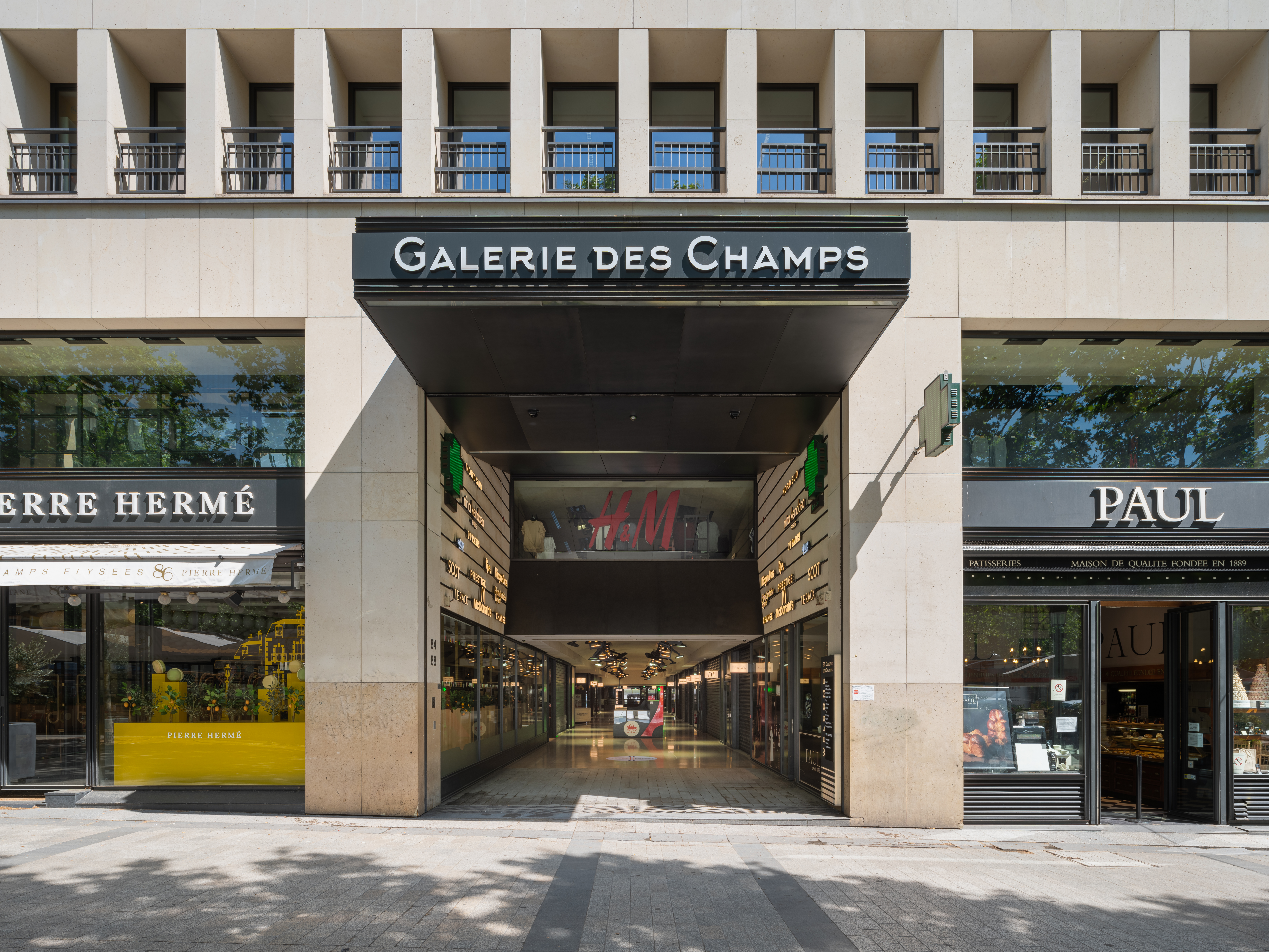 Avenue des Champs Elysées, Paris, 8ème arrondissement

Société Foncière Lyonnaise

Jean Nouvel, Etienne Jacquin

Architecte associé + MOEX

Interior renovation - work on the awning, luminaires, kiosk, hopper
The renovation of "Galerie des Champs" was the subject of an architectural competition in 2005 which was won by SRA Architectes + E. Jacquin. Located at 82-88 Avenue des Champs-Élysées, this shopping centre which also connects with two other high streets, is one of the largest on the Champs-Élysées. Galerie des Champs was originally built at the end of the 1970s. The internal décor and most of the technical installations also dated back to this time and therefore needed to be renovated and brought up to modern technical and safety standards. Architect Jean Nouvel was commissioned to design the façade and the decoration of the retail walkway. The main theme of his work was based around the use of stone which has been used in the façade, the floors and the ceilings as he aimed to bring a "Parisian" quality to the building and for it to become part of the famous architecture on this most famous of Paris avenues.