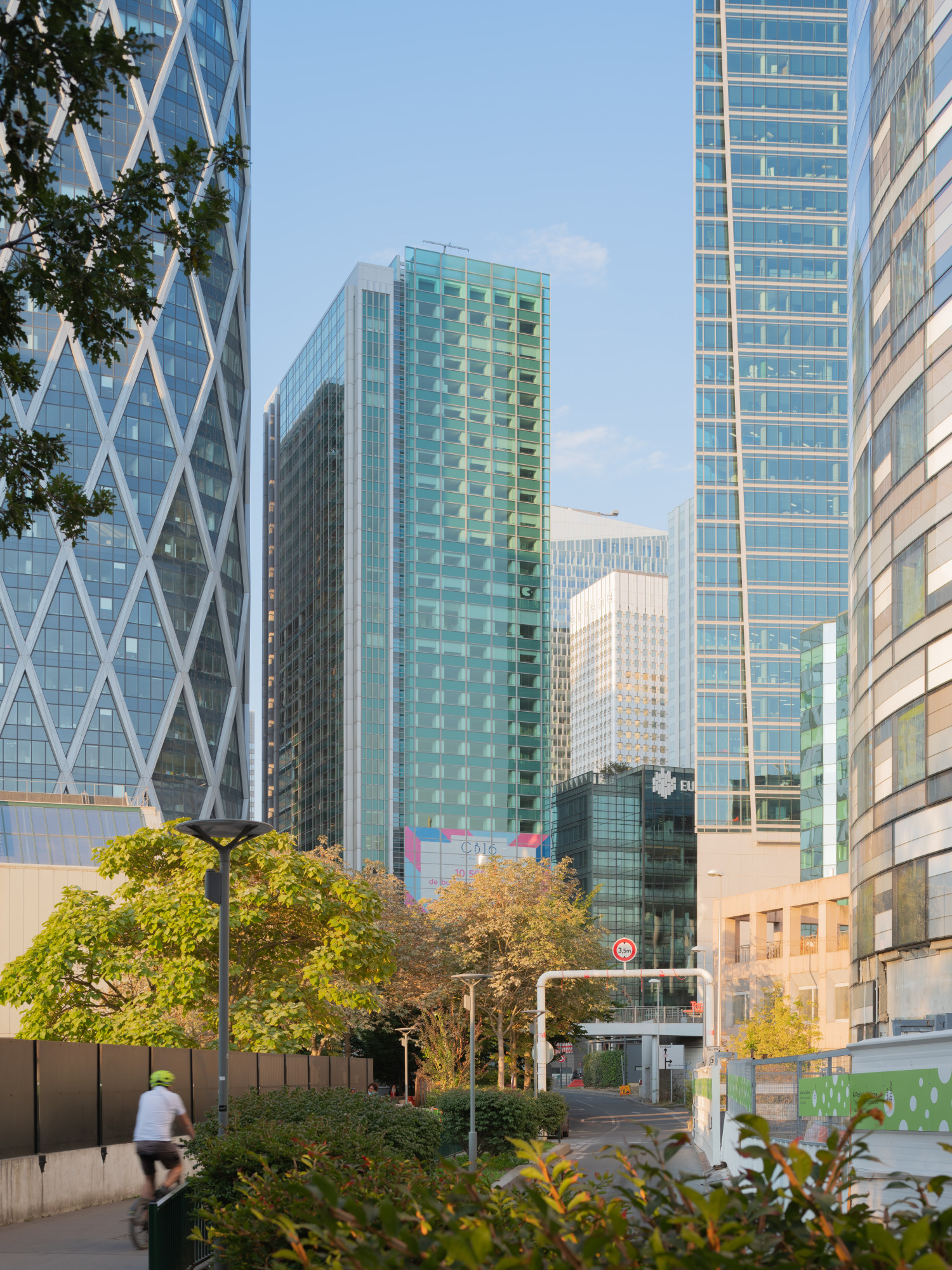 CB16 développement et Hines France

renovation of a 34-floor high-rise office building, 6 floors in the substructure and 28 in the superstructure
This partnership saw SRA ARCHITECTES design the refurbishment of the Logica tower which was originally built in 1971 as the EDF/GDF tower. This major project involved replacing the façades as well as substantial structural modifications. The building's original rectangular configuration bears witness to architectural rationalism inspired by the work of Auguste Perret. As this approach is no longer suited to the current real estate market and changes in technical systems, the structure was redesigned. The revised floor area, which has been divided assymetrically into two more elegantly proportioned, narrower lots that offer an overall greater useable floorspace. The original prefabricated concrete façade was replaced by a new, sophisticated aluminium curtain wall with double glazing, with green-tinted spandrels. Light therefore floods in throughout the building which stands out at night due to its crowning light. This illuminated crown sits atop the roof of the tower, offering a glimpse of the building's mechanical installations through translucent glass panels. The building entrance, like the upper floors, has been enlarged with improved lighting. The original mezzanine has been replaced with a large staircase which leads to a club-restaurant located in the basement.