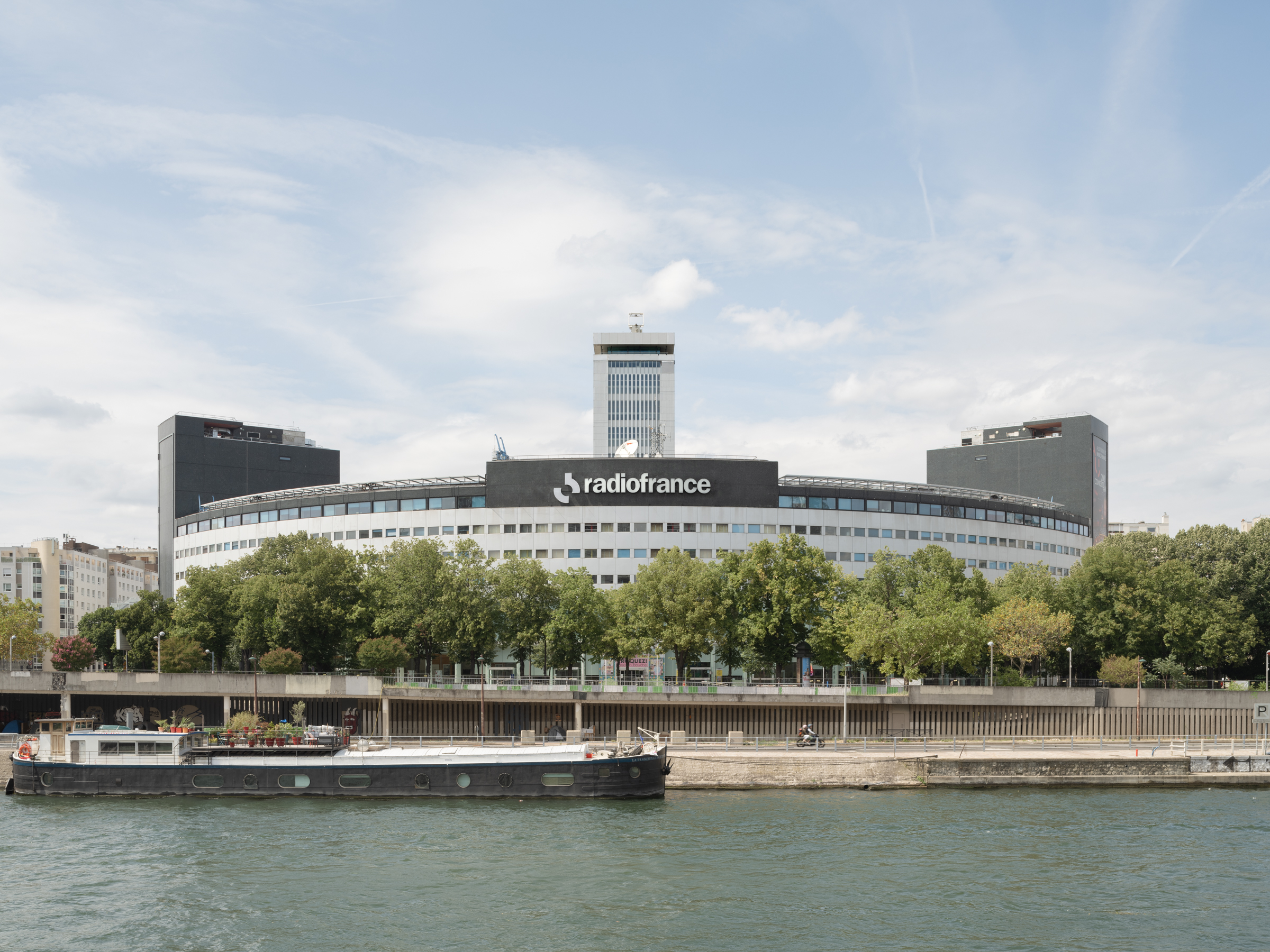 Mission of project management for the execution of operational phases 3 and 4 of the rehabilitation and exterior fittings of the Maison de la Radio
After several years of construction, SRA Architects delivers phases 3 and 4 of the rehabilitation operation of the Maison de la Radio and Musique. Launched in 2003, it was aimed at adapting to new regulations, the integration of new media technologies and the ever -advanced research of the building to the public, while respecting the original project of the architect Henry Bernard.
Phases 3 and 4, produced by SRA Architects between 2013 and 2022, allow the reintegration of all the radios stations in the building, the primary ambition of this public order launched for RTF in 1952 and inaugurated by Charles de Gaulle in 1963. These Rehabilitated spaces shelter all the programs necessary for the production of antennas: offices, agents, recording studios, but also all the technical and mechanical supports essential for its operation. Our interventions, registered in the continuity of phases 0,1 and 2 are completing the project won at the time by architecturestudio.