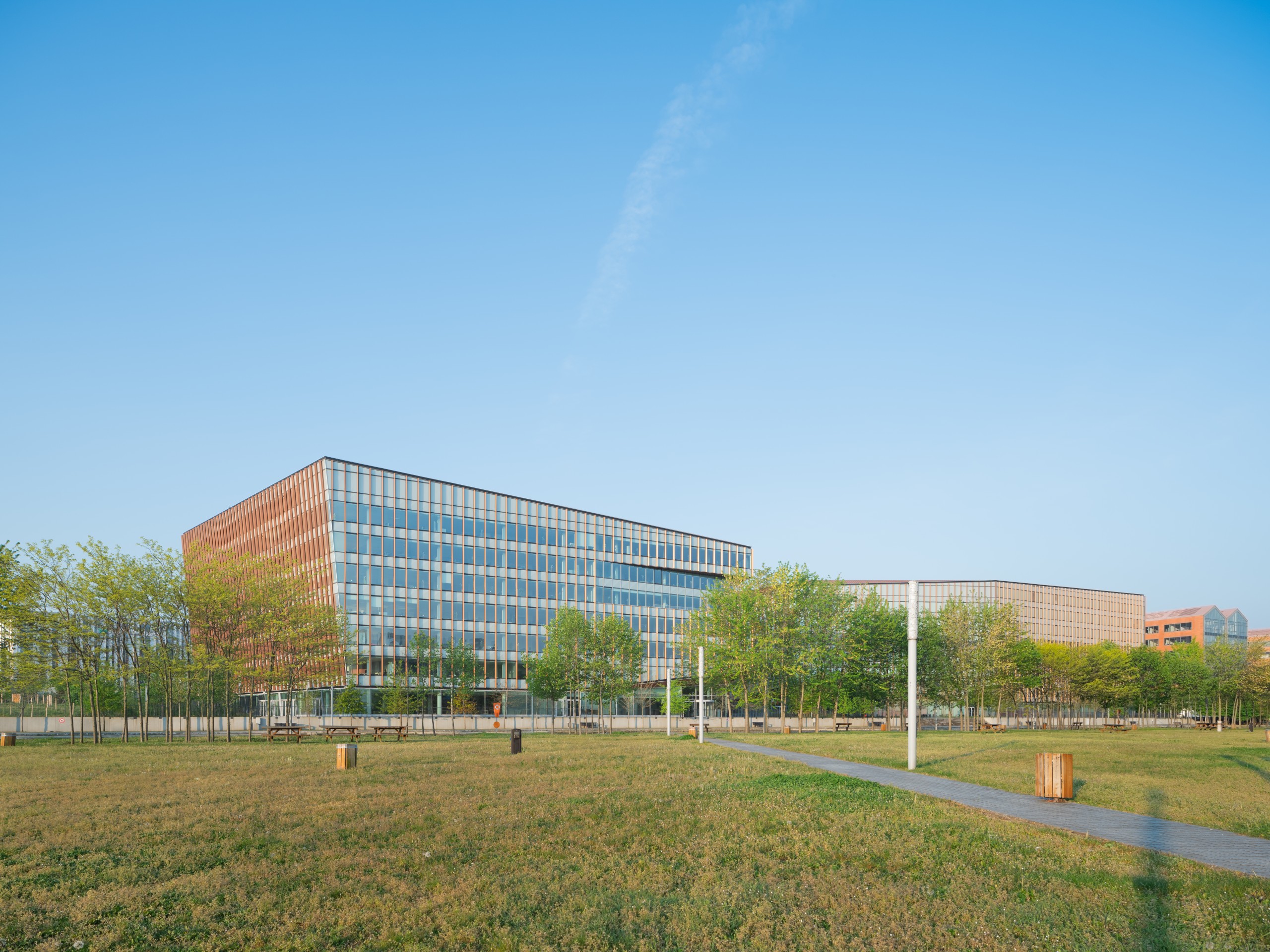 Icade – Ministère de la Justice

Architecte associé + MOEX

Ground floor with 7 levels of offices, atrium, RIE, auditorium and parking of 349 places on 2 levels of basement HQE, BREAM (Excellent), and LEED (Gold)
This project is part of the second phase of the office building development at Parc du Millénaire located alongside the ring road between Porte d'Aubervilliers and the Canal Saint Denis. The overall structure of the building, designed by KPF, represents a prism arranged around a central atrium with a glazed roof to let in natural daylight. On the south-west façade there is an opening, described as an "urban window" which reveals the building's interior and offers views of the exterior from within the building. The architectural language used stands out from that of Parc du Millénaire with its dual sloping roofs. At the same time, the internal spaces have been adapted along the same lines by retaining the site's industrial warehouse heritage and an architecture that focuses on the canal while achieving a modern image for this building that overlooks the ring road.