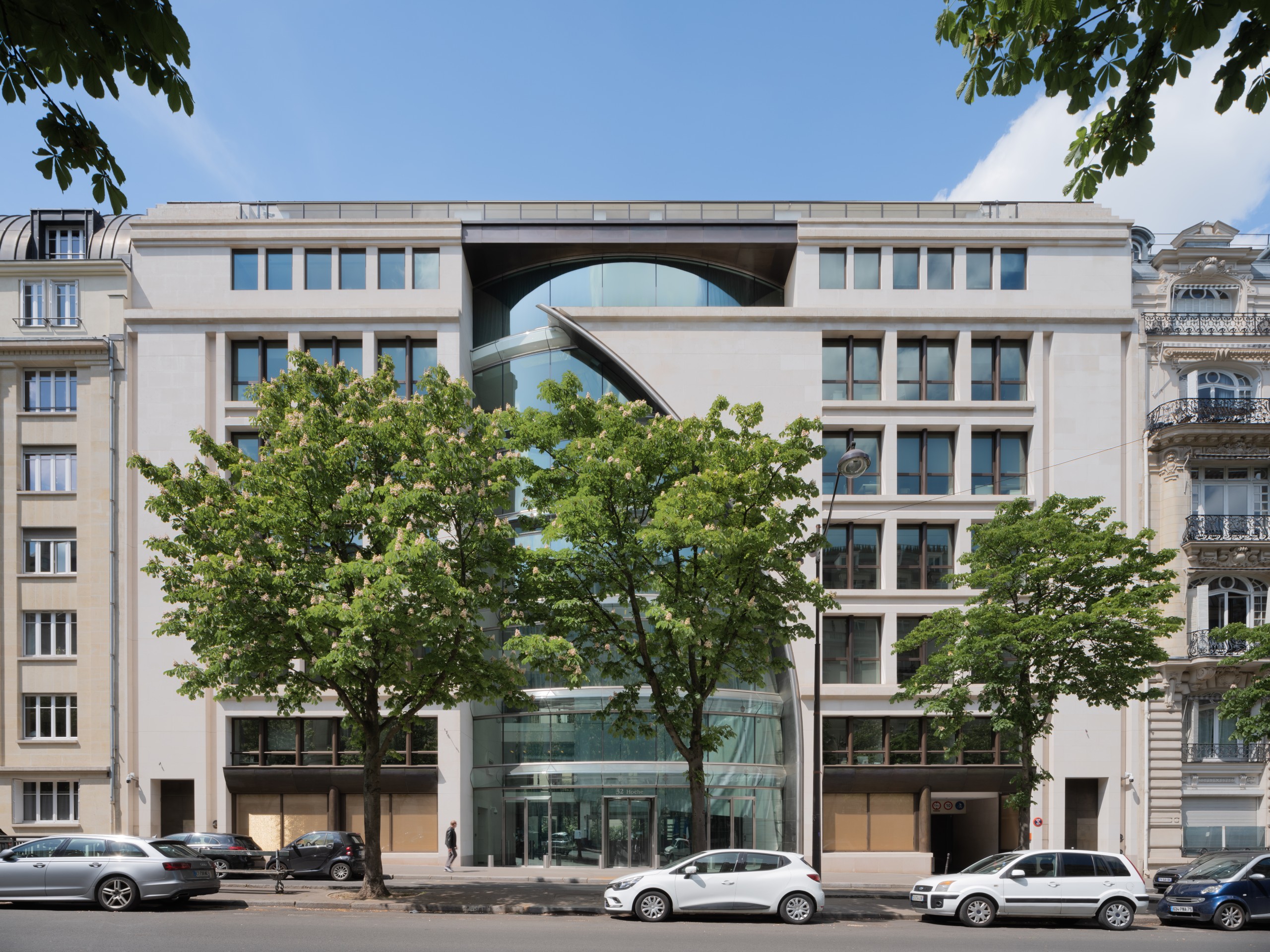 Sodearif - Groupe Bouygues

Offices, restaurant, 360-seat auditorium, business center, conference room, parking, club area
The new Bouygues Holding Headquarters Building, located on the northern part of the Avenue Hoch is a place of a great importance alongside a major avenue displaying prestigious and noble edifices. The design intent was to reflect the neighboring buildings proportions, scales and materials in order not to setting a replica but to erect a contemporary building opened to the future, thus ecoing the outsanding technical and dynamic capacities of a groupe itself set for tomorrow's times. The building is laid upon an L shape layout wich enables providing a garden and therefore much entertainment to the users in the restaurant and the business center. Such a plan also offers a capacity for a dramatic perspective toward the garden from the building entrance lobby.
The main facade is a three parts composition : two lateral lime stone cladded walls and a transparent glazed one in the center. The central glazed one in th center. The central glazed pane is a interrupted cylinder encompassing the full height entrance lobby. That curve increases the lobby transparency whereas delineating a major feature.
The auditorium and its foyer at basement level are stacked up and linked by a glazed staircaisse and ellevatirs from the lobby to the street !