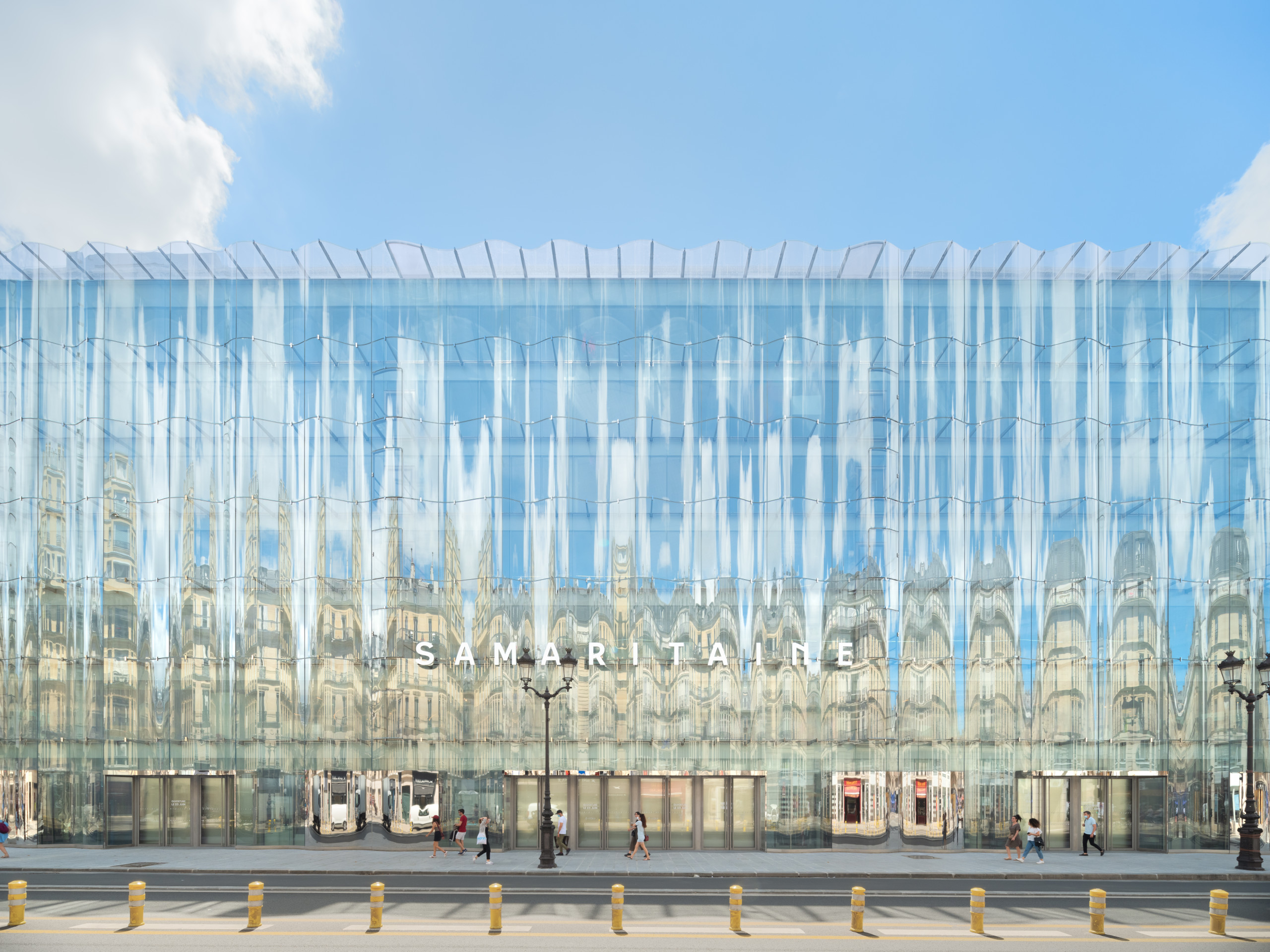 Paris 1er arrondissement, France

Samaritaine (Groupe LVMH)

Refurbishment of the Grands Magasins de la Samaritaine into a department store, offices, 96 homes, a 96-place crèche and a 5-star hotel.

65,120 sq m overall floor area (building permit 2019) including 27,200 sq m of retail, 16,600 sq m of office space, 7,100 sq m of housing and a 1,100 sq m crèche.

Architecte mandataire en phase de conception

SANAA Architectes | Kazuyo Sejima + Ryūe Nishizawa

Architecte Logements et Crèche

FBAA | François Brugel Architectes Associés

Architecte monuments historiques

Coordination générale et MOEX

Bureau d'études structure Rivoli / Seine

RFR GO+ / AEDIS Ingénierie / EGIS Bâtiments

Bureau d'études acoustiques

Bureau d'études géothermie

Économiste de la construction
This major, ambitious renovation conceived by SANAA and SRA ARCHITECTES comprises new retail space arranged around a central walkway which runs through the site from Rue de Rivoli to Pont-Neuf. This route ensures continuity between the Rivoli and Seine buildings. The office space is in the superstructure above the retail space in in the Rivoli, Neuf and Jourdain blocks.
The curtain wall that runs along the Rivoli block embodies Samaritaine's new identity. It reinterprets and completes the initial work of architects Frantz Jourdain and Henri Sauvage in a contemporary way by continuing avant-garde themes in glass and metal. A glass triple skin, chiseled into a gentle curve casts away the notion of a façade in favour of a membrane that creates a subtle interface between exterior and interior. This screen-printed glass curtain reflects the surrounding buildings in its folds, offering a glimpse of Samaritaine's new endeavour. The shape of the glass curves reinterprets the vertical rhythm of the Hausmannian windows along Rue de Rivoli and positions the building as a continuation of this urban sequence.