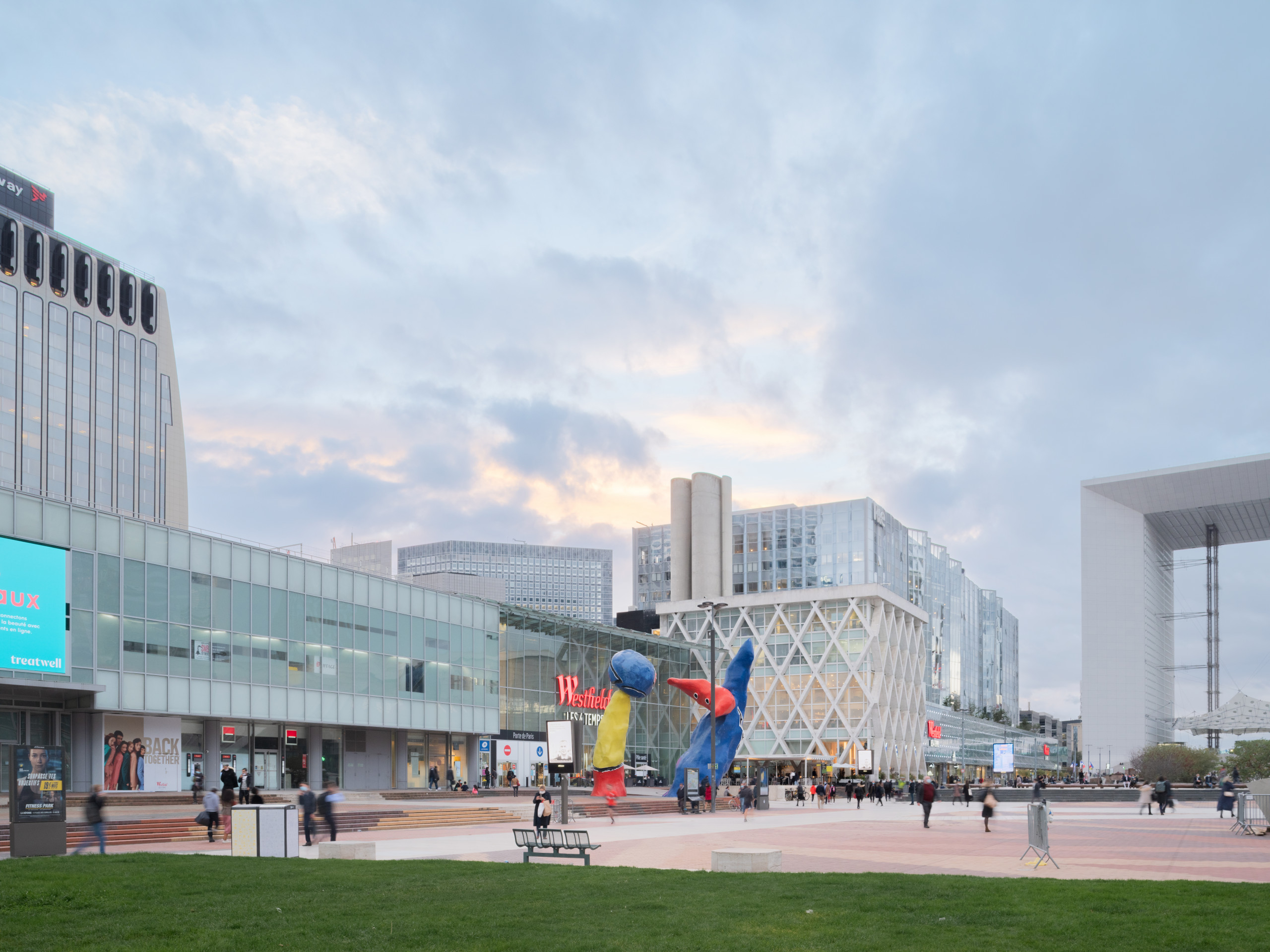 Espace Expansion – Unibail Rodamco

Architecte associé + MOEX

Renovation and extension of the Shopping Centre (East and West zones): renovation of the walkways and new entrances, construction of a medium-sized unit, construction of a 12-restaurant foodhall and creating access to the new 15-screen multiplex cinema.

16,000 sq m, including 9,940 sq m extension
We worked with Anthony Belluschi / OWP&P on the major refurbishment of the Quatre Temps shopping centre. The challenge in renovating this complex building over several floors and with multiple entrances lay in creating a new, contemporary image within the ever-changing world of La Défense.
Combining retail and leisure, the building extends along an internal arcade which is bathed in natural light. The external façades were fully re-worked in order to unite the new and existing parts of the building. Fully constructed of glass and mirrors, it captures both the sun's rays and any surrounding lighting, allowing the building to be clearly visible both by day and by night. Arranged into East and West zones, the refurbishment of the walkways and the creation of new entrances has improved access to the shopping centre from the plaza. The East of the shopping centre now has a medium-sized unit in place of a former cinema. The West has extended retail space around the pre-existing dome which has allowed for the creation of a food hall and a 16-screen multiplex cinema. Great attention was also paid to the technical aspects of the Quatre Temps refurbishment, including load-bearing columns that run through the four car park floors, supporting the weight of the building.